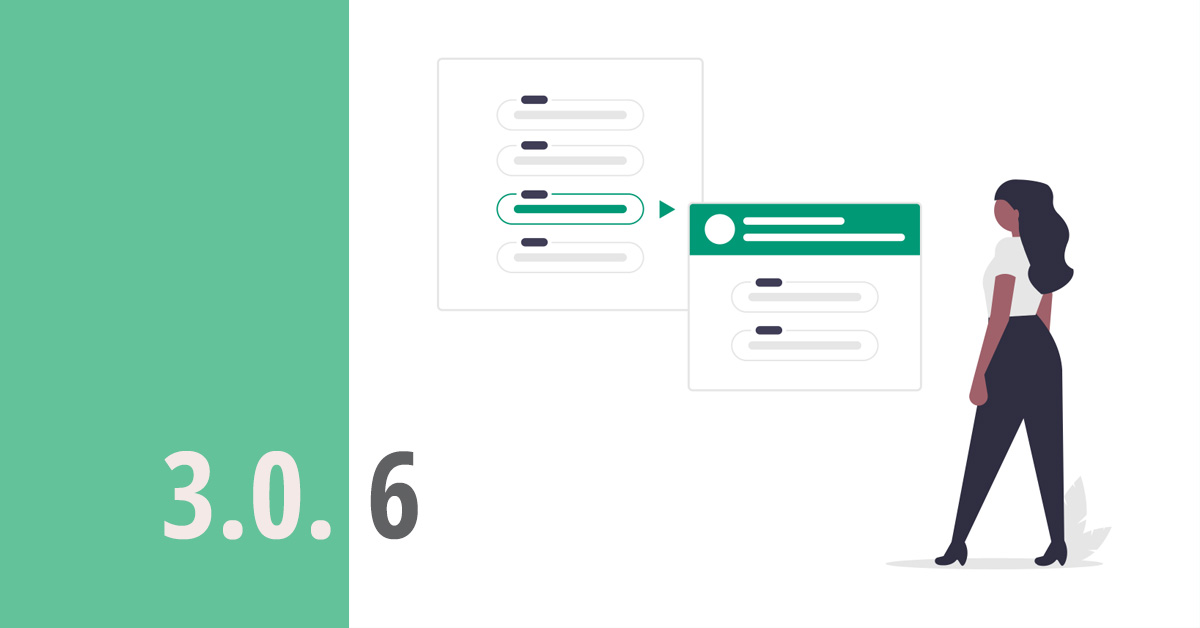 10 Jun

MINTHCM 3.0.6, LET'S CATCH UP

Hi there Mint community,

looks like we were a little lazy with posting on this blog but at least developers kept it busy. Last release mentioned here was 3.0.3, and we are currently on the number 3.0.6. ?

Good news is, you can download all the previous releases from this page or from Github.

Today, in this particular post, let's just focus on the latest one. Here is what is new to the software.
Employee Interaction Tracking
This is the feature that powered the idea behind 3.0.6. We even describe it in a separate blog post. It is a mechanism for these concerned about employee safety in the days of COVID-19.
Employee Interaction Tracking allows for accurate estimation of the severity of possible virus outbreak. Yes, it sounds pretty scary. In the real life it is just a simple relation between MintHCM users and Employee records.
The brand new, fresh ? feature, holds information about face to face interactions in the workplace. In case of a health-related issue, you will be able to catch and isolate the risk group. With this simple addition to your minty HCM software – you can easily make sure of everyone's safety and well-being.
User Interface fixes – one step at a time
Big part of the MintHCM 3.0.6 are all the User Interface / User Experience related fixes. We are aware of some front-end weaknesses.
For now, we are still using the SuiteCRM interface. As you know our software is a fork of this well-known business software. And as most things in life, it comes with a lot of benefits and also some disadvantages. UI is one of the shortcomings that we continue to work on.
As our own interface is in preparation, we still deliver UI fixes to make the experience of our system easier on everyone. MintHCM 3.0.6 introduces following UI improvements:
Bug fix: shifted Calendar-related objects. Fixed CSS/JS bug related to shifted display of Meetings and Work schedules on a Calendar
Number of notifications alert. Adding the number of notifications to the browser window.
UI fix: CSS for the hidden objects. Fixed presentation of hidden objects, so they do not cause unnecessary empty spaces.
UI fix: reduced date field size
UI fix: Invisible Preview and Next buttons in the list of records. Label coloring fixed.
UI fix for basic filters in the search view. Labels and fields overlapping fixed.
UX fail: Employee Profile access. Improved path for reaching Employee Profile.
Delegations & Users: adding more space between fields in those modules
Work Schedules list view enhanced. New columns added to the list view: End time, Duration (End Time minus Start Time)
Work Schedules and Working Time minor interface fixes
New subpanel: Subordinates
The logic of the system works on displaying record related information in separate subpanels. In MintHCM 3.0.6 we are adding a brand-new one. It is to showcase information about given employee subordinates. That way it is apparent who is in charge of whom in the organization and how the hierarchy is built.
Organizational Units and Security Groups merged
For quite some time we were aware of the coexisting Organizational Units and Security Groups causing confusion. In 3.0.6 we have decided to merge the areas and get rid of the unnecessary distinction. Being a part of the Organizational Unit grants adequate security permissions. It is now simple as that.
Global search feature is king
Because users often prefer global search feature over memorizing the structure of modules and looking for features via menu, we decided it was time to enhance MintHCM's Elastic Search.
In the 3.0.6 version search engine indexing additionally includes modules such as: Employees, Candidates, Candidatures, Documents, News, Ideas, Job Descriptions and related modules, Appraisals, Certificates, Exit Interviews, Applications, Conclusions, Improvements and Problems.
HR Specialist in charge of On- and Offboarding
From MintHCM 3.0.6 the users with the role of HR Specialist gain the standard permission to generate Onboarding and Offboarding records. It was long overdue and now it is finally possible without manual configuration.
For the full list of MintHCM 3.0.6 improvements go to RELEASE NOTES.
WE WISH YOU A MINT EXPERIENCE!