Keeping track of office space occupancy.
The pandemic possibly forever changed the way we do our jobs. Before March 2020 Home Office was… technically possible but not as popular and definitely not as encouraged. After only a couple of months almost no manager cringes on the mention of it anymore. Right now we all see it for what it really is. An opportunity for working parents, people with disabilities, long distance commuters, introverts and everyone with a Monday hangover.
Turns out we do not need to show up at the office every day to do our job well. Good news for all the managers out there! There are some savings in that.
MintHCM for office open space optimization
DATA COLLECTION
The feature will not work without consistent user involvement. First you need to collect data about who works from where. You can let the employees pick spots at the office and allow for the Home Office option. The system displays a form for every work schedule. The goal is to have your employees fill in the information about the workplace they occupy for the day. Every day.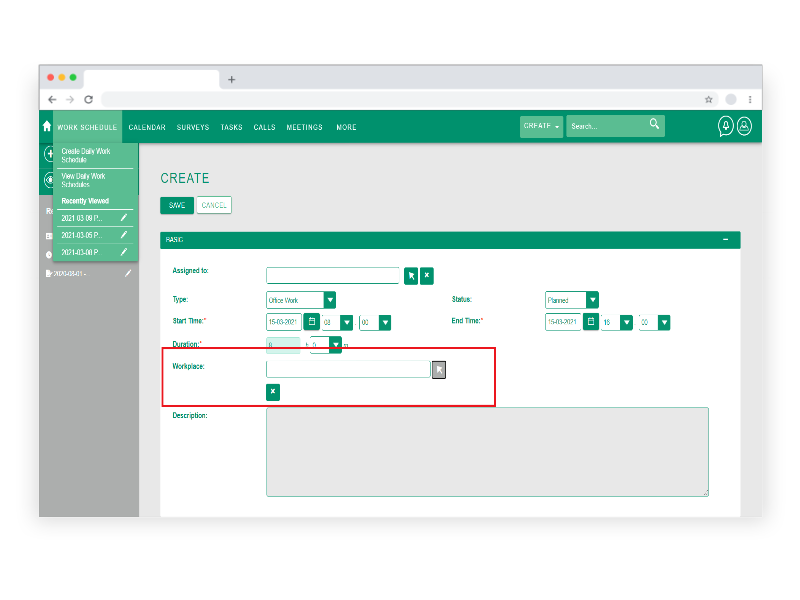 REPORTING
On a daily basis the feature helps with the distribution of information regarding everyone's whereabouts. The real advantage of having the feature is: being able to optimize the office space in line with actual occupancy trends. This is how you can save real money on rent. Perhaps, the facility you are currently using is actually way too big for your newly recognized needs. With a significant percentage of employees working from home and smart space planing – you might be able to save a buck here and there. Let MintHCM run an analysis for you!