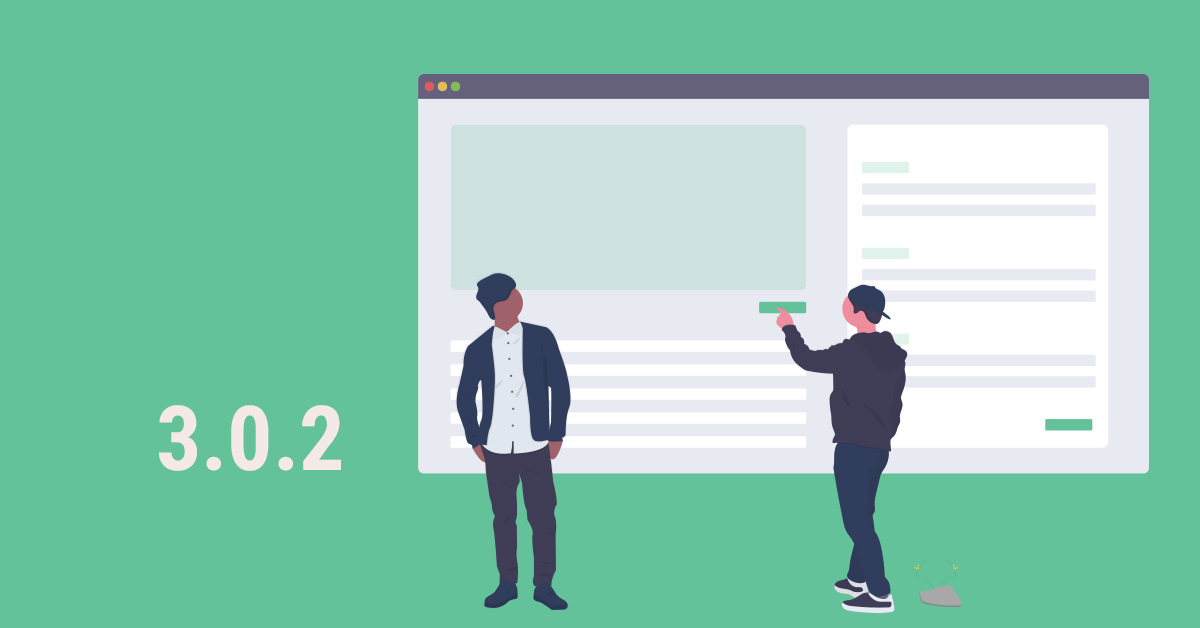 08 Oct

MintHCM 3.0.2 released

It has been three months, and we are coming to you with the fresh and minty version of our software. MintHCM 3.0.2 is now alive and available to download from our web page.
UI reinvented
It might seem like a long time since our last post but please bear with me as I explain what we were able to accomplish in the meantime. First and foremost, check the changes we have done to the front-end. MintHCM 3.0.2 looks quite different to what you might know from the previous releases. As we stated in the licensing, our system is powered by SugarCRM, supercharged by SuiteCRM but reinvented by MintHCM. Till this day it looked a lot like its precursor. Only less purple.

We have enriched 3.0.2 with some new icons, which will help you (the user) get around the system and easily spot which module you are currently browsing. We have made sure that the pictograms used in MintHCM be self-explanatory. But this is not the biggest change you will notice after login in.
Download the release and let us know what you think about the front-end. You might want to compare the rough and not very responsive SuiteCRM dashlets with the freshly retouched MintHCM components. It was our goal to fix some UI imperfections, as it was the concern of a significant part of the community. Although, we do have a full front-end makeover planned out for 2020 so stay put for that. For now, we hope that the 3.0.2 face-lifting will allow for a pleasant user experience.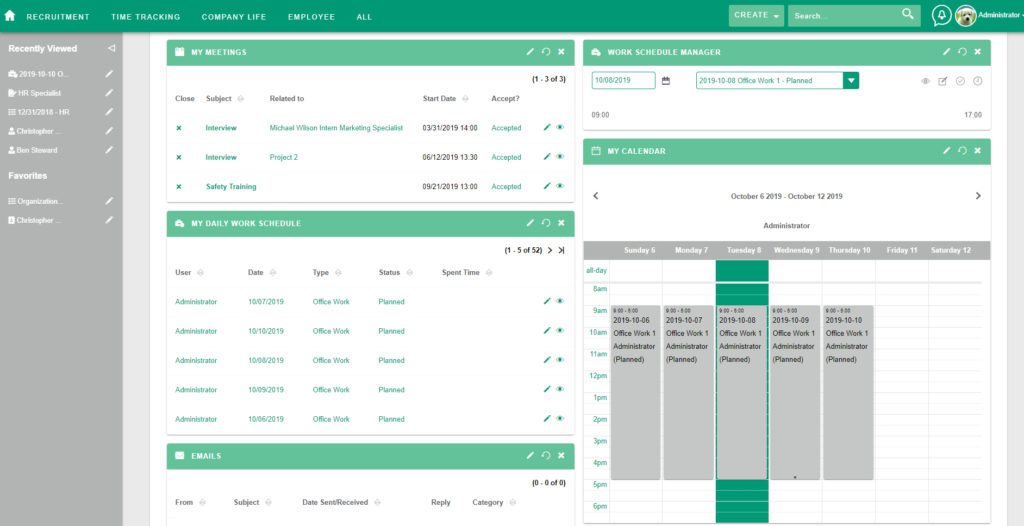 Core features improvement
Apart from the UI face-lifting we have also worked on improving the core features. In MintHCM 3.0.2 we introduce changes for modules such as: News, Delegations, Work Schedules and Competencies. You will find a full list of the enhancements here.
The most interesting improvement concerns development of the Competences & Skills feature. It is arguably one of the most vital areas of any HCM software. Because a competence might be of a diverse nature, we have come up with a dropdown field to set up its type. Choose from predefined list of: organizational, core, technical, behavioral, functional, management – and keep the competencies in check and in relation to three new modules called: Knowledge, Skills and Attitudes.
MintHCM 3.0.2 allows for adding descriptions to the new Work Schedule records. The user might now explain the reason behind requested Home Office or Holiday and save it for the further review. The supervisor granting time off to their employees will be fully informed about the urgency and intention behind such request.
In the latest release we have also responded to the request left by one of the members of the ever-growing MintHCM community. It was possible to enhance the system's usability by adding a popup while creating a new Delegation record by someone else than the employee taking the trip. The current_user filter automatically changes for the user resulting from the delegation. It means that a Sales Manager might send you off on a business trip and does not need you to create the work schedule in the system yourself. "Assigned user" field is still set to current_user by default though.
The last but not the least feature of MintHCM 3.0.2 is a new "Date of publication" field, which allows for adding a delayed announcement in the system. A notification will show on the screen immediately or on a given day and time if you wish to schedule it for later. Simple but effective. And very mint if you ask me.
Get involved!
Our project is still evolving. Stay tuned for the upcoming upgrades! One version at a time we will perfect MintHCM and hopefully make it one of the best HCM solutions out there. There is your chance to help us achieve it. The goal is ambitious, but we believe that success in any realm of life comes from taking risks. We invite you to participate in further development of the software. Please get in touch about details of such contribution.