20 Nov

Ready for new User Expierience? Get MintHCM 4 and our new mobile app


Hey there! We're absolutely thrilled to unveil the newest edition of our HCM system – MintHCM4! 🚀 Imagine a revitalized version of the Human Resources Management tool we first teased a while back. This incredible system, crafted with passion by a team of dedicated developers and users, is now ready for you to explore. We can't wait to share it with you – it's a real game-changer! Check it out here: MintHCM 4 🌟
What's fresh in MintHCM 4?
If you caught a sneak peek in our preview post, you've got a hint of the remarkable changes we've cooked up! 🌈 MintHCM4 is a total game-changer – a fresh take on everything we've released before. We were on a mission to give it a modern makeover, bringing it up to the latest standards and ensuring it leaves you with all the right vibes.
Hold on to your hats, because the new UI is not just a facelift – it's a whole new level of user-friendly awesomeness! We've spruced up navigation and usability, and thanks to ElasticSearch, you can zip through the database with lightning speed.
But wait, there's more! The frontend has undergone a major glow-up with Vue.js framework version 3. We've bid farewell to the legacy view, embracing Vue 3 piece by piece until the entire frontend got a fabulous makeover.
And that's not all – the new frontend brought some API changes too. Now, it's rocking Slim 4, opening doors to new menus, authorizations, lists, and a global search that's downright snappy. Oh, and did we mention it's laying the groundwork for Doctrine? Yeah, we're gearing up to support all the popular databases. 🚀 Get ready for a completely new MintHCM experience! 🌟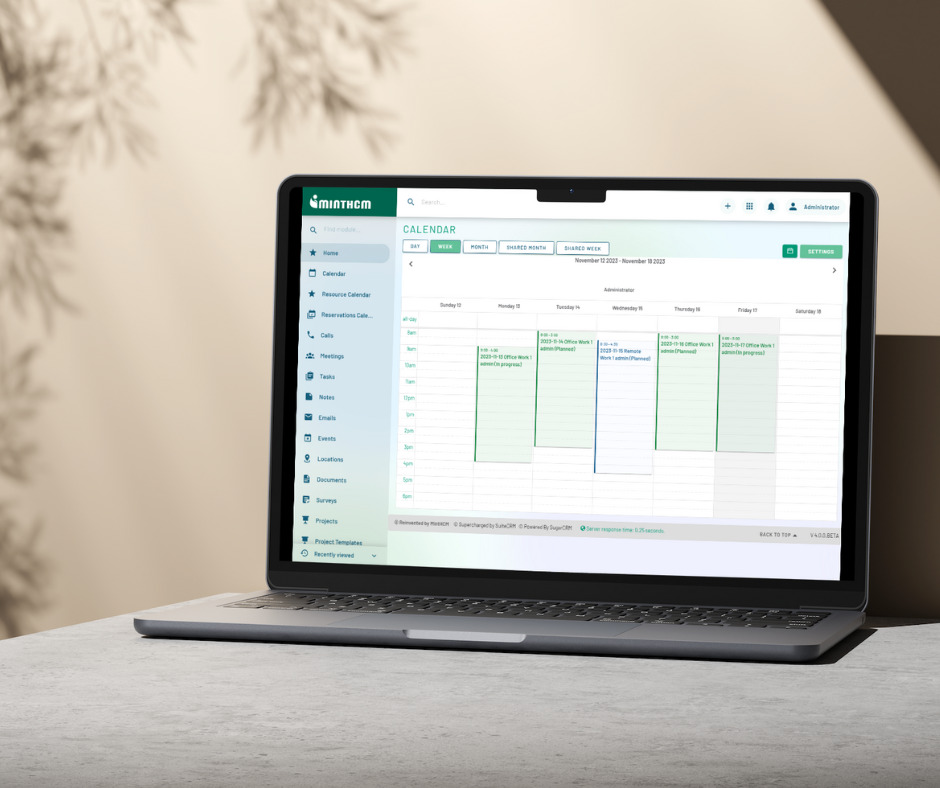 There's a new menu!
Say goodbye to the old menu struggles! We heard you, and now you can effortlessly find any module with our snazzy new search box. No more endless scrolling – just type and go! 🕵️‍♀️✨
There's a grid view!
Hold onto your hats, folks! Alongside your familiar Profile, Quick Create, and Search options, we've tossed in a game-changing grid view. It means finding your favorite module with the ease of a memory game. 🃏🎴
PHP is new!
MintHCM4 is stepping up its game with PHP 8.0! We're sticking with it for a while to ensure smooth updates in the future. Safety first! After the transition period, we'll be regularly updating the PHP version for top-notch security. 💻🔒
And… we made a Mobile App!
We've been secretly cooking this up for a while, and it's finally ready for action. Written in ReactNative, it's coming to both Android and iOS. Your MintHCM experience just got a whole lot more mobile-friendly! 🌈📲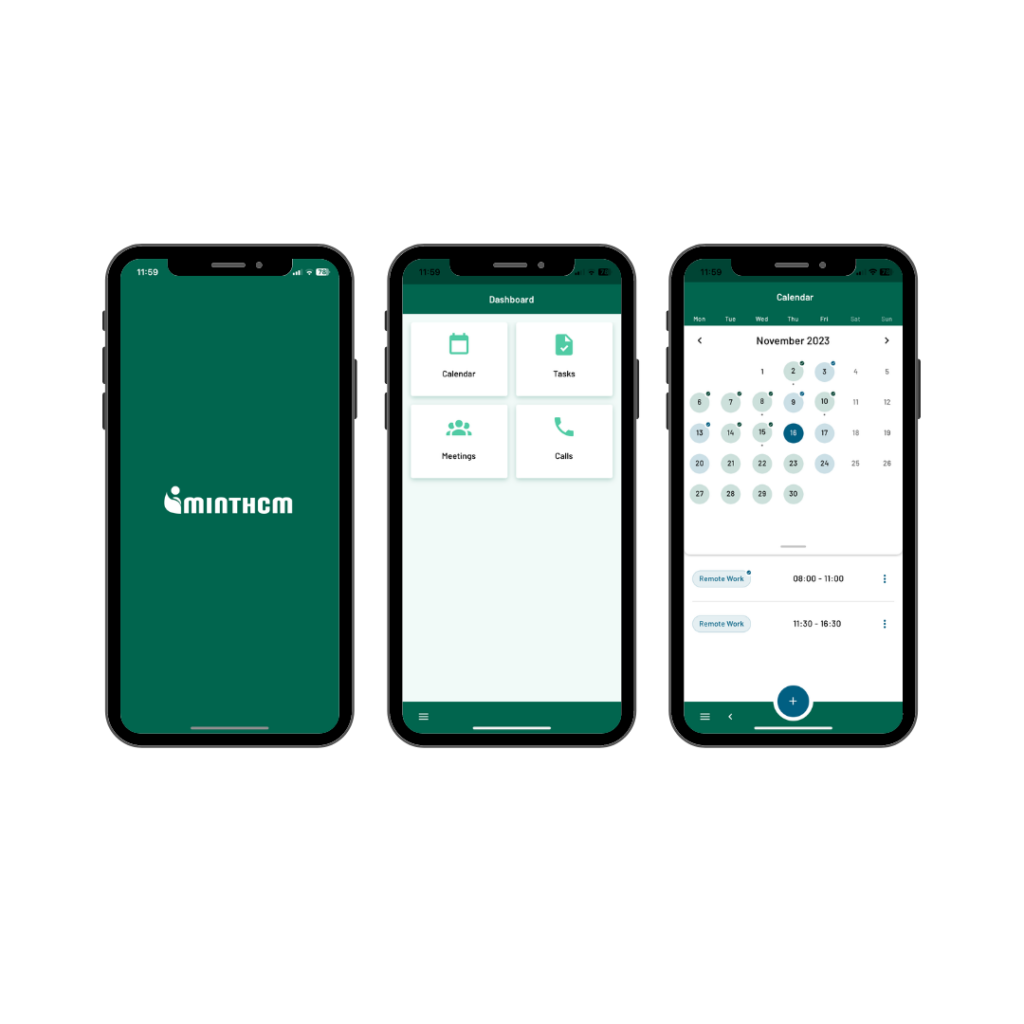 Shoutout to our Mint Community! 🌟
MintHCM set out to revolutionize Human Capital Management, and guess what? It's your collective efforts and feedback that have truly propelled us forward on this exhilarating journey. Your engagement, insights, and active participation have been the secret sauce behind our continuous improvement and growth. We're beyond thrilled to have you as part of this amazing project!
A massive THANK YOU is in order for your ongoing support, contributions, and insights. Your enthusiasm and dedication are the sparks that keep our engine running as we tirelessly strive to enhance and polish MintHCM.
We genuinely hope you're just as pumped as we are about the changes. Spoiler alert: Your support and hard work have played a crucial role in giving this tool a modern makeover.
Together, we're reshaping the way organizations manage their teams. Your involvement is the powerhouse behind our shared success. Thank you from the bottom of our hearts for being right here with us on this incredible journey! 🚀💙
There's always more to come. Stay in touch.